This press release was drafted and distributed at the height of the Lava Fire when it became clear that the event was turning into a major emergency. In the past, 40 or 50 extra dogs was the record, but, by the time the press release was sent out, the number was already up to 80, and by the end of the crisis we had received 214 extra dogs. 
Rescue Ranch_Lava_Fire_Dogs_Press Release_FINAL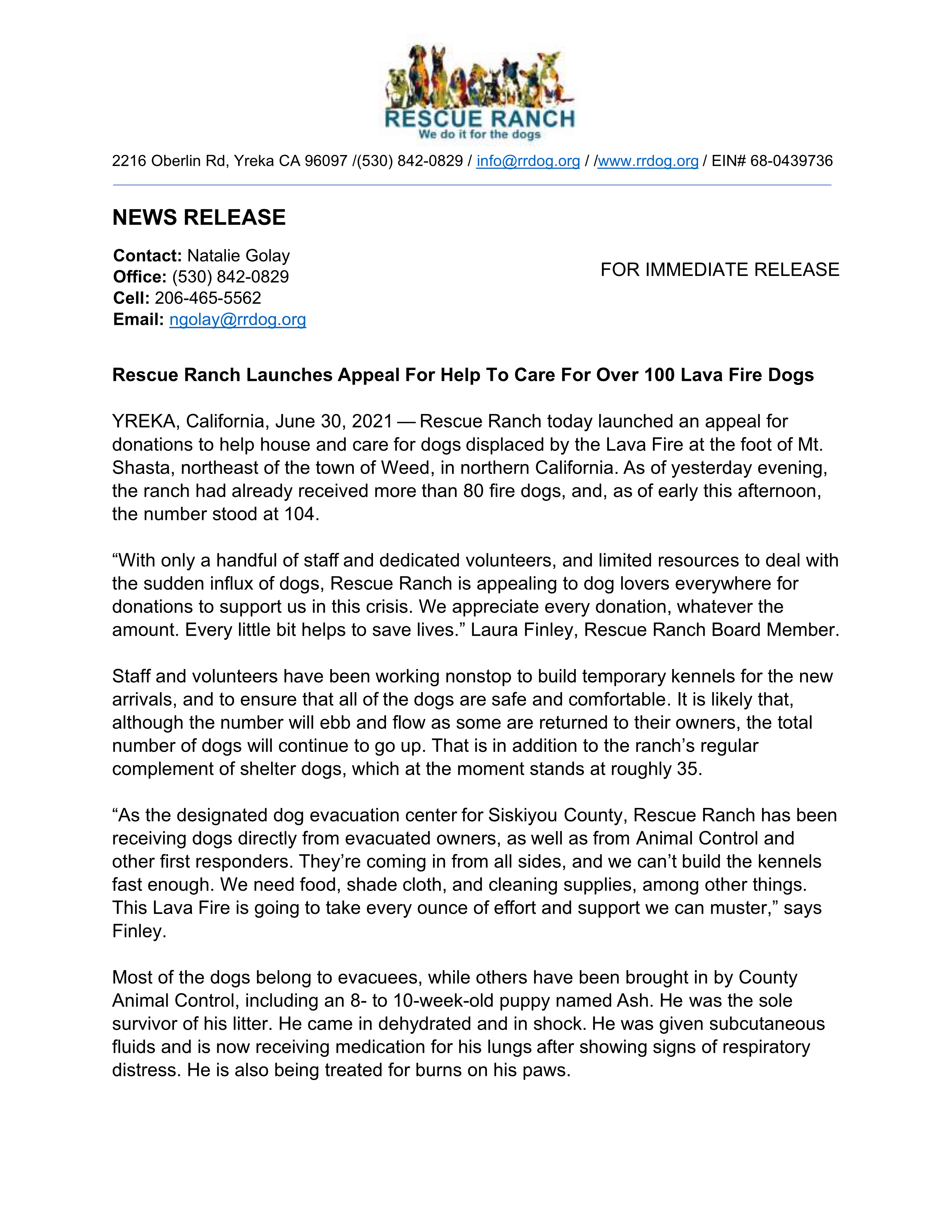 Sample media coverage resulting from the release:
JPR's  "Jefferson Exchange" was kind enough to squeeze us in at the last minute for a quick radio interview and appeal.
KTVL News 10 came down to cover what we were doing at the ranch.
KRCR News Channel 7 also covered the story
and we were featured in the Siskiyou Daily News and on the  Medford NBC affiliate website.